Outsourced HR services - Workforce planning & resourcing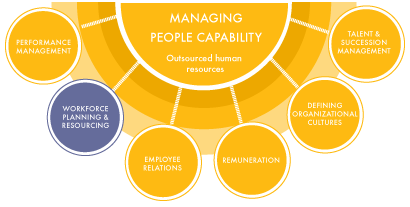 Are you aware of the current worldwide talent shortage and what impact it could have on your business? At Irrelach we can help you manage your human resource issues by identifying the key issues affecting your workforce and their implications to the CEO.
One of our services is to provide you with a detailed Workforce Planning Model that consists of identifying the gaps in your company and the potential consequences of this; an assessment of your current workforce demographics and trends and the challenges it presents to your business; a detailed report forecasting your future workforce capacity requirements.
Business benefits of workforce planning and resourcing
Ensures your organisation makes more efficient use of the resources at hand by planning ahead.
Identifies and manages the potential risk areas.
Provides a systematic and continuous process that enables organisations to effectively shape the workforce and ensure current and future business objectives are met.
Identifies if it is desirable for your company to grow a department or team if you are unable to source team members.
Identifies your staff turnover rates and provides you with retention strategies.
Our approach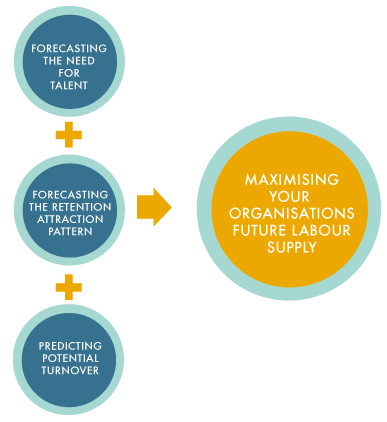 BACK TO TOP