Consulting services - Leadership development
The quality of leadership found in effective organisations is directly related to and dependent on the effective communication of clear and concise values!*
* 2003 Study conducted by ACIRRT entitled "Simply the Best – Workplaces in Australia"
Leadership development is often seen as a nice to have 'warm' 'and' 'fuzzy' rather than a critical strategic lever that organisations need at their disposal to improve their profitability and performance.
At Irrelach, we design leadership programs that are tailored to your specific organisational business drivers and needs.
Most importantly, we believe that the true test of a successful leader is in the actions they undertake in their places of work. As a result, our programs are designed by people who have first-hand experience in the challenges leaders face. That's how we know they work.
How would your company answer these questions?
Do your people understand the expectations you have for them as leaders?
What are some of the major challenges you face within your business?
Does your organisation have critical leadership capabilities in place that are aligned with its business strategies?
Do your leaders motivate, engage and challenge your employees for higher performance?
Does your organisation have a pipeline for developing future leaders?
Do you understand the performance and potential of future leaders in your business so you can target retention efforts for the highest value leaders?
Does your organisation adapt its leadership approach with the changing expectation of new work place relationships and employment expectations of employees?
How we diagnose your leaders needs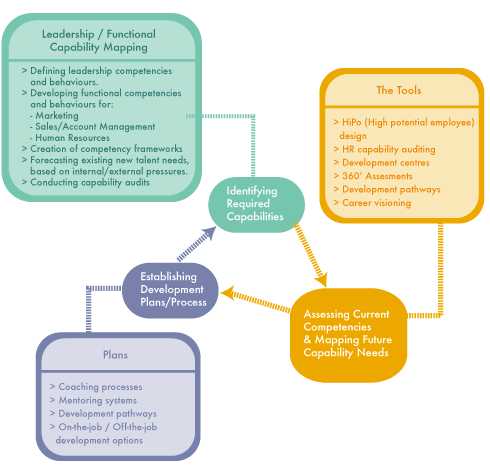 BACK TO TOP